I introduce you my partners, creatives, their laboratory. Here you'll discover the real value of every single item presented on MYCLAH.  Everything is conceived and realised by hand and heart. MYCLAH project supports Made in Italy and Italian creativity. Let's make it together!
LA SCARPETTA DI VENERE
CASETTE D'ETE Marche
ARTIGIANI DI SICILIA
ACI BONACCORSI CATANIA
With immense creativity and a lot of goodwill they start the study of a sunglass in its all characteristics, from sketch to 3D project to the realisation of first protos to final result. We realise where glasses one by one , handmade. We don't limit ourselves to standard shapes which are exiting in the market, we take care of every minimum detail. We combine wood an various other elements. We treat only 100% eco compatible and natural materials. These are our point of strength. From January 2019 we widened our range with the introduction of cellulose acetate and metal for the materials of realisation. Every creation is entirely realised in our laboratory near Catania. In February 2018 we opened our first store, an optician centre where you can have the classical services and a wide range of all the various glasses of our production.
As a child she already showed an innate passion for fabrics, clothes and accessories, involving her friends in impromptu catwalk shows along the corridors of her house. With the help and encouragement of Nonna Cettina, a talented painter and underwater photographer, Laura began to put her creations on paper, and started to dream of becoming a real fashion designer one day. At eighteen she moved to Rome to study law, without ever neglecting her love for fashion. Five years later, after completing her degree, Laura headed back to Sicily to give her true passion a real chance, by creating and launching a vibrant and lively brand entwined with her love for both Sicily and beauty: thus PESCEPAZZO began.
GIOVANNA NICOLAI
Civitanova Marche
our Couture (Giovanna Nicolai Couture) and Prêt-à-Porter collections are the results of research of tissues, rich and fine yarns, worked by the able hands of Italian tailors, repositories of a timeless art. Giovanna Nicolai puts itself on Italian and international market with a product 100% made in Italy certified (according to the Italian law 166/2009 art.16), guarantee of high quality and exclusivity. Giovanna Nicolai proposes a unique style, for an hard to please and with a great personality woman.
Open to emotions to new creative and funny shapes, open to the energy of an always changing world, always respecting our roots and the traditions of Italian craftsmanship of where we proudly belong to. Our aim is to colour the world inspiring feelings of joy and happiness. Giampaolo Gambini Creativ Director of OPENCOUTURE A very long path in leather goods world. Family tradition, he works from 1987 to 2009 aside his father Francesco first point of reference of his professional career and of his life, on their family business. He becomes then design and collections creative director and head of leather good projects. Main clients at that time POLLINI, AEFFE, MOSCHINO. Over 20 years of success. The direct daily collabo and friendship with Mr Vittorio Pollinj complete his professional experience and give him love for this product and job. From 2007 to 2009 he collaborates with important leather good brands such as BORBONESE, MCM, groip ITR e PLUS IT, JUST CAVALLI, G.F. FERRE', JOHN GALLIANO, CHLOE'. He also become designer and Creative director of the brand GAMBINI. From 2009 to 2014 he is head creative manager of leather goods of group RICHMOND with JOHN RICHMOND, RICHMOND, HUSKY, RODOLPHE MENUDIER, HAUTE. From 2014 to 2015 Product Manager if brands GABS, CAMPOMAGGI, CATERINA LUCCHI. Co-Designer of CATERINA LUCCHI. Today Giampaolo is Creative director of OPENCOUTURE, new Italian emerging brand Ita. With Opencouture Giampaolo can express his creative innovation , the magic of colours, shapes and the artisanal Italian know how conquered with 30 years of experience.
BOUTIQUE LUISA -COLLEZIONI
Cattolica (RN)
The collection propose ready to wear realised with very refined high quality fabrics, with updated designs always in trend with last fashion proposals. Women who want to be different and chic at the same time could find many different interesting proposals to valorise their body shape and to be impeccable in many different occasions. The creative soul behind this collection is Luisa Semprucci who was born in the family fashion high quality fabrics store and as a child, premium fabrics have always been her first emotion. Her ambition is to dress every woman appropriately never mind her size. Luisa's women are always beautiful from size 38 to size 58. This is why in the Cattolica store many clients comes from all over Italy and Europe.
LAURA GALAVOTTI FOR GALARUBINA
Urbania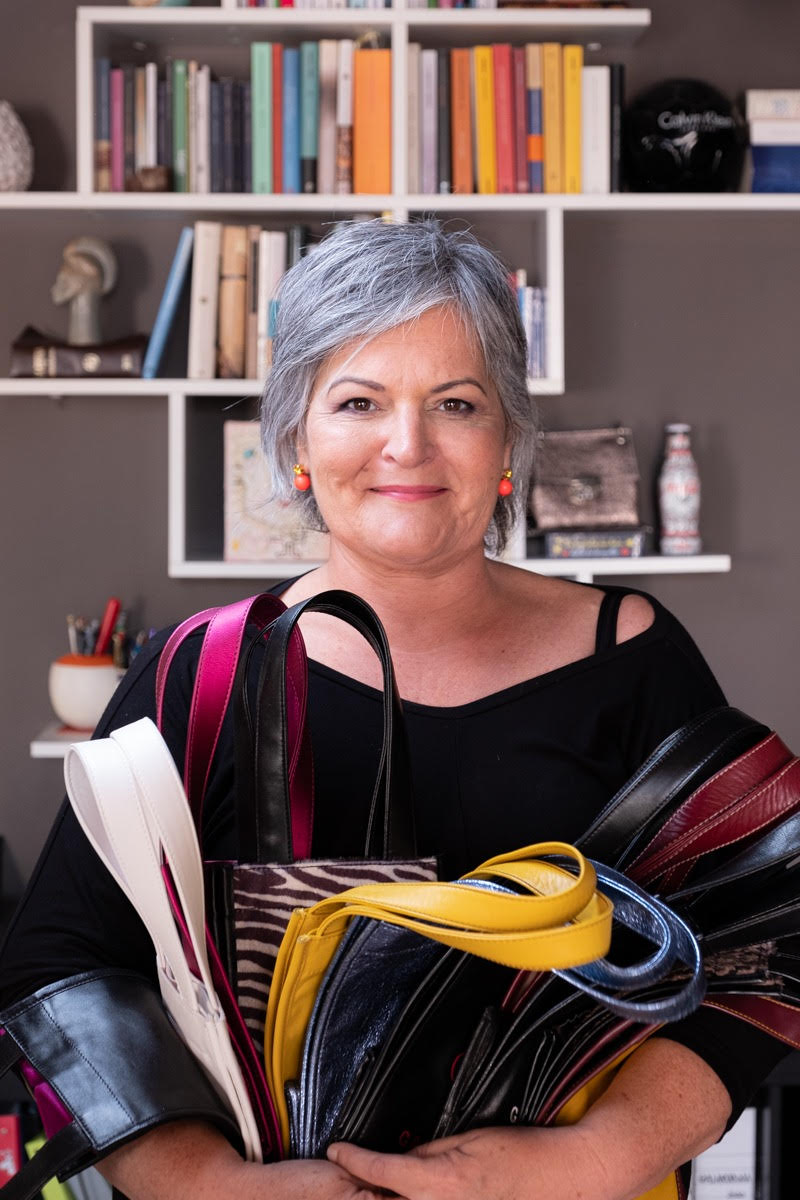 I studied arts and graphics in Urbino, every morning I went inside Palazzo Ducale where the school of Libro was and where I experienced and discovered the possibilities of various techniques and of the creation. From my family ancestors, men and women, I inherited a certain manual skill partner of a creative thought, mind - heart - hands, so I started doing my own handbags in total autonomy. I imagined them, designed them realised and wore them ... so with my cute bags and a lot of naive youth I met Piero Guidi who already had a strong brand and was making beautiful handbags. I entered in the group and I remained there many years, learning something new every day , growing and knowing the world. After this a big change happened, I moved to Florence to work for an American multinational company owner of Calvin Klein. After this experience I decided to work as a freelance for various leather goods brands for the accessories in Italy and abroad such as Dondup. One day I felt in love with a painting with a landscape and from that view I started with my own brand Galarubina. Today I only work for my project and work as a teacher in a fashion institute.
All Veronica Tordi's creations come from 40 years of artisan experience, handmade jewels in the family workshop, a 100% Italian pride.
Stefania Zanutta for "Emozioni da indossare"
In my paintings you can find my life: the world around me, my experience, my emotions and the feelings I have, filtered through my eyes and my heart, are carried on the canvas through abstract, material, spontaneous and always impregnated art positivity. Subsequently the images obtained from the photos of the paintings are printed on fine fabrics. Hence my "Emotions to wear": a collection of maxi foulards in an impalpable and bright 100% silk chiffon, costumes and cover-ups, dresses for day and evening and men's clutch bags.
ANNA SUMISURA by Cristiana Giani
I want to tell you a little about my passion for Africa and for dressmaking, two pillars of this brand. Africa, our mother earth, its population and the inherent values of its culture, so ancient and profound, have always fascinated me. The disposition of African people, the diversity of its states and their traditions are mirrored in their clothes, jewellery, food, music. This combination of aesthetic and moral values has always been a great source of inspiration for me. I started buying African fabrics and jewellery a few years ago from a dear Senegalese friend of mine, in Rimini, where I live and work. Wax prints have inspired me to design clothes and have them made. And magic happened. Wearing these articles of clothing, I understood very soon that they carry a great moral, emotional and historical power. I did more research on African fabrics and I fell more and more in love with them. I discovered a wonderful world full of history, tradition, religion. All the patterns on the beautiful cotton have a meaning and these fabrics are like open books that you can wear. The world of wax prints made me increasingly enthusiastic, so I began to look for retailers all over the world and I started buying fabrics without a clear project in mind. But I didn't have to wait long. I designed skirts and gave them African female names. All models are named after women; it's fitting since it's women who are going to wear them. I wanted to celebrate and highlight feminine elegance by combining Italian design with these eccentric fabrics. I didn't want to launch yet another brand in the already saturated apparel market, which has a partiality for low costs, labour exploitation, distribution rules, sales and whatnot. I wanted to do something different, something real. Then it was time to give a name to the brand: Annasumisura. Anna is my mother's name, one of the most elegant women I've ever met. When I was a child, she had a seamstress make all the clothes for the entire family, children included. I loved going with her to fabric shops, where there was a unique smell and where words would have an unfamiliar sound to the ears of a child: brocade, chiffon, crinoline, organza, houndstooth, gabardine, piqué, poplin, Glen plaid, tweed, velour. I felt like I was in a temple and she knew everything. Every skirt will surely display the personality of the woman who wears it. The result is an article that highlights every figure, handmade by Italian seamstresses with wonderful African fabrics. That's how I wanted to enhance dressmaking, precious artisanal work. It certainly hasn't been easy and still isn't, because I haven't taken a big leap and I haven't left my office job in accounting, a job that I've been doing for many, maybe too many, years (who would've thought?). But every day, I get messages from my clients: they tell me how happy and satisfied they feel when they wear such an exclusive and personal article of clothing and this motivates me to go on with determination and a smile. So, what are you waiting for? Wear a skirt, leave the house smiling and things will go the right way!
Bianca Imbembo for Kilesa
At the age of forty, I felt a strong desire to question myself, to create something new, which would make me feel successful not only in my personal life but also from a professional point of view. To do this I was inspired by my greatest passion: "Fashion" and especially accessories like "bags". Obviously I knew that starting a new professional path at 40 years old would have been a courageous undertaking and even today it continually puts me in front of many obstacles, but I have always thought of the age as a personal data and never as an impediment, therefore as long as I'm full of energy I will always set myself new and stimulating goals. Thus was born KILESA Brand, designed to bring excellence of Campania region to the world, creating products of the highest quality corresponding the goals of social responsibility and eco-sustainability. KILESA bags and accessories are created for elegant and stylish women who love to be different without ever showing off, preferring unique objects for their style, manufacturing quality and exclusively Italian design. The world of the web fascinates me a lot, it represents a window on the world, so I think for being successful it is essential to adapt to it. Hence the importance of having an attractive website, an online shop, as well as making the most of all the social channels available. All this is essential to keep up with the times. Strong motivation and determination have allowed me to pursue and achieve many goals, but there are still many things to be done and are in the program. I love challenges and I'm sure that "If you believe in what you do then you can go and win!"
FRANCINE
BOLOGNA Emilia Romagna
Everyone has always had a favourite part of their body. Mine? Hair. Since I was a child I've always took care of them, I usually played with essential oils and every kind of product from my grandma's bathroom. Also, I was fascinated by the hairstyles that the hairdressers were able to make and I've always tried to replicate them at home. When you take care of your body you feel better right? This is the passion that I carried on until today when I decided to turn it into a job. In this difficult economic moment I wanted to strengthen the potential that we have in Italy. All the fabrics and the packaging and the manufacturing of the product are exclusively made in Italy from small companies that have contributed to create something that few months ago was only an idea. Why Silk? During quarantine I've read a lot of articles and blogs and I've analyzed and icreased my knowledge on the applications of silk not only as a fabric but like a cosmetic. In Italy this world is still not discovered buti t surely has a big potential. Francine Hair Care was born to bring people what my passion has always given me, the well-being of yourself.
Maria Salerno for Bianca Baykam
At the end of my studies, I embarked on this fantastic adventure, giving life to the "Bianca Baykam Jewelry" brand, which is the name of my daughter, supported by loved ones and the encouragement of an increasing number of loyal customers. We produce in Italy, in the goldsmith district of Arezzo, 925 silver/18kt gold plated jewelry and the features that distinguish us are simplicity and continuous research in the combination of semi-precious stones of various shapes and colors.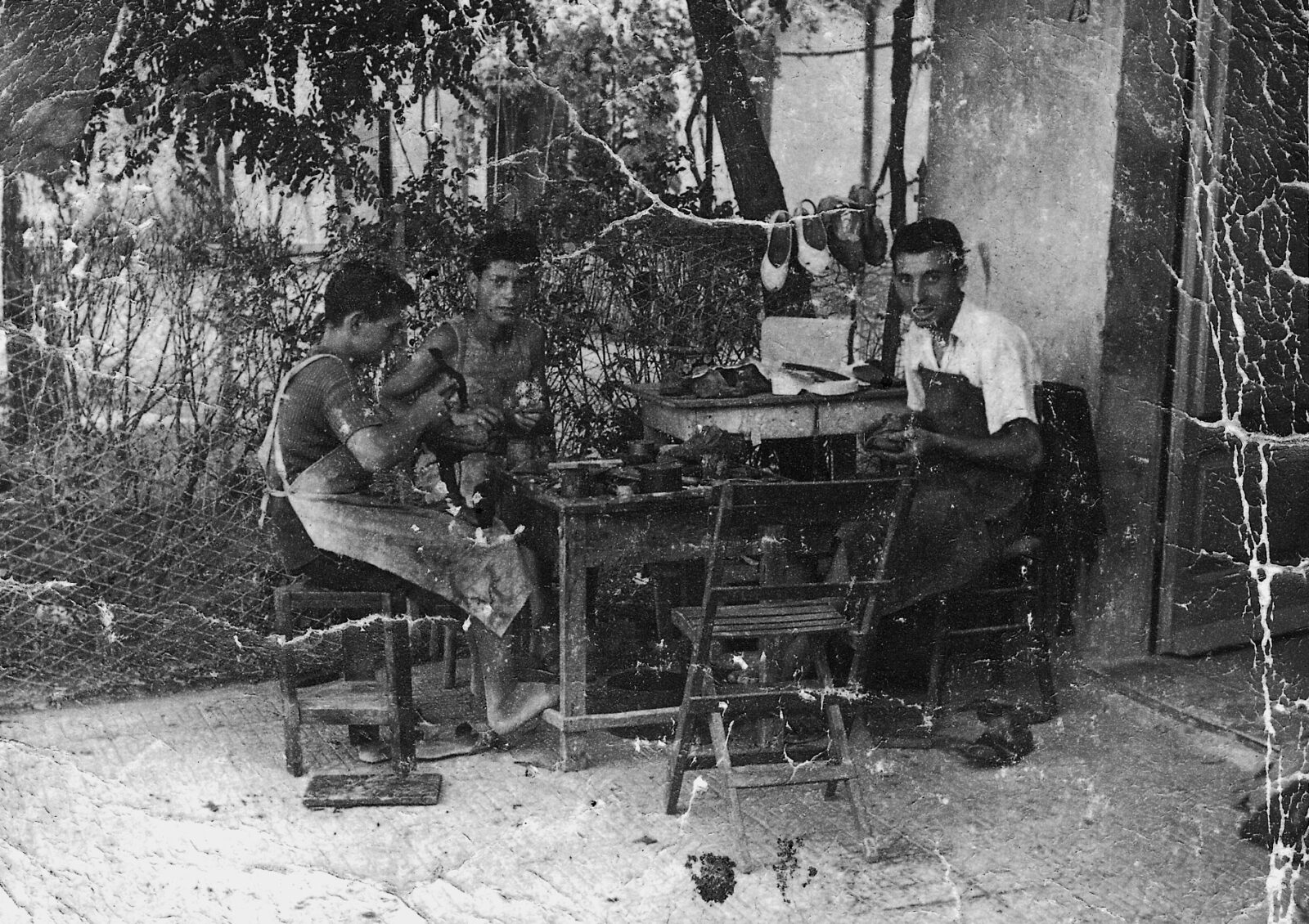 Bruno Barnabè – L'Artigiano's real name – put together wood, cork and other cheap materials remained after the war. Thanks to his creativity and ability, he starts to craft women sandals by modeling cheap materials after the foot of every single customer. Handcrafting and passion for a unique and customized product were the keys of his success. In a couple of years L'Artigiano di Riccione started to become popular all over Italy bringing his shoes in a lot of stores. In 1980 Alfredo Barnabè, Bruno's son, starts to work in the company and brings successful changes. Through the same passion for the product and for craftmanship, Alfredo with his wife Daniela started to guide the laboratory paying special attention to the latest fashion trends and to the selection of the finest materials. This will result in the production of unique and original items of excellent quality realized through the selection of best italian leathers matched with contemporary accessories like studs and crystals. In 2005, L'Artigiano di Riccione started to produce Indianini boots which still represents today the core-product of the company business. Indianini are appreciated for their comfort, versatility and for their strong personality. Innovation, know-how and attention to new trends are responsible for the wide spread of LdiR brand in the most important areas of the world where LdiR succeded in interpreting needs of a dynamic woman who cares about fashion and quality.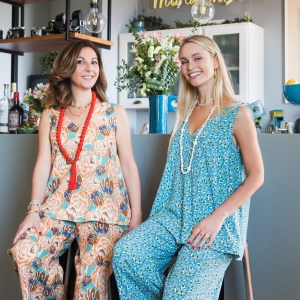 For many years both have worked in the fashion world, Flora as a designer and Mirta as a stylist. This project comes from the desire to return to a slower, more sustainable fashion, done with more care, dedicating a lot of time to research. All the prints are absolutely exclusive, born from the research and study of ancient images reworked in shapes and colors to create unique patterns; furthermore, all the fabrics are of natural origin such as wool and sustainable viscose to guarantee high quality garments that do not harm our planet. Only a very few items are produced and slowly, in a small artisanal workshop: beautiful things take time!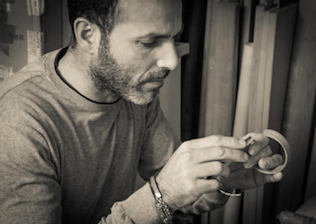 Pierpaolo Fersini, aka Lucemente, has cultivated his great passion for creativity since his youth. Wood is the protagonist of his first works, small ideas that, little by little, take shape. Time passes and the goals become bigger and bigger, as well as the commitment and the desire to express themselves, creating unique objects by hand that are increasingly in tune with nature...
Moira Amaranti per Sergio Amaranti
We wish that when you wear our shoes, the mirror will show you a very important truth: you don't have to dream to be someone else, because you're beautiful as you are. Your merits and your defects, your virtues and your weakness makes you unique! You are real women: you don't have to wait for the charming prince, but you lightly plunge in feelings and in daily mishaps of life, you show off your red nail polish on your nails even when you have to get your hands dirty to work, you face the events with positivity, you accept surprises with curiosity. You love to feel good in the clothes that you choose: you deserve the shoes that are perfect for your femininity. Sergio Amaranti collections style is inspired at you. It's stylish and comfortable, both décolleté with a vertiginous heel, and charming flat: it allows you to be naturally sophisticated, in any case. It's refined and contemporary: it is careful with fashions and trends, but translate them through our personal taste. Particularly, the taste of our Moira Amaranti. She's a woman like you: real and practical, that finds her inspirations by travelling through real streets; Moira transform everything that attracts her attention into elegant details, every time that she designs the new collection. For this reasons Sergio Amaranti style is unmistakable: so refined, so personal shoes that you can't wait to put them on your feet!
Claudia Antichi for Emmy boo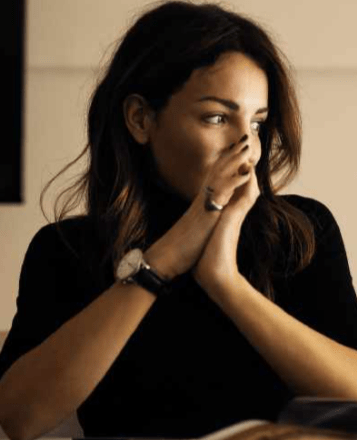 This is the phrase that has been repeated to me since I was a child. I have always lived with the constant need to do and to design. Growing up in a city like Catania, slow and frantic at the same time, I absorbed the vibrant passion of creating combined with the calm in enjoying the small daily pleasures. My passion for art and my studies in Architecture are brought together in my most exciting project: Emmy Boo. With Emmy Boo I tell a story of experiences and emotions: from the vibrant colours of the Aeolian Islands, the islands of my heart, to the refined elegance that I can extrapolated from my land, thus the harmonious forms of the Emmy Boo "projects" are born. In each piece there is an experience that makes it more than just an accessory. I believe this is the true essence of slow fashion: not only quality, but products that have value beyond the materialistic one.
Cristiana for Dromo Milano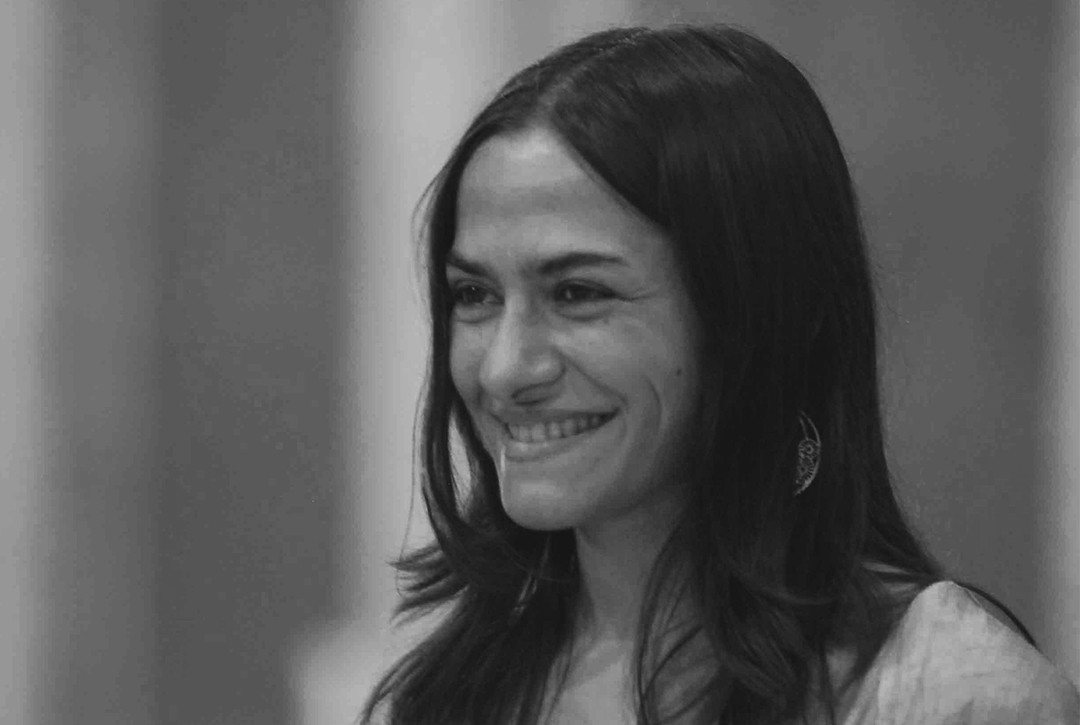 So I attended pattern making and tailoring courses and I started drawing models again as I did as a girl, rediscovering the usual passion for fashion and the research of fabrics. In the course of my previous work, I have often noticed that women are inclined to wear male-style clothes in the workplace, such as trouser suits, and to leave out the use of colors. This occurs particularly frequently in male-dominated environments, often for reasons of "credibility". This situation led me to reflect on the conditioning that the environment can have on behavior and on the need to interrupt this circle, inviting women to express their personality also through clothes. Dromo Milano was born from these reflections. The word that derives from the Greek and indicates movement ("place where you run"), in the marine language refers, instead, to a natural or artificial element present on the coast that is used as a reference point by sailors. And Milan is my city. It is with this spirit that Dromo Milano represents an invitation to women not to give up the expression of their personality and makes the feminine garment par excellence - the skirt - a point of reference. Dromo Milano garments are high quality products, made entirely in Italy with fine fabrics, mostly natural, from different countries of the world that represent the places of production excellence of each of them. My goal is to create garments that last over time and that enhance every type of physicality.
Mara Cividini for Bali 1987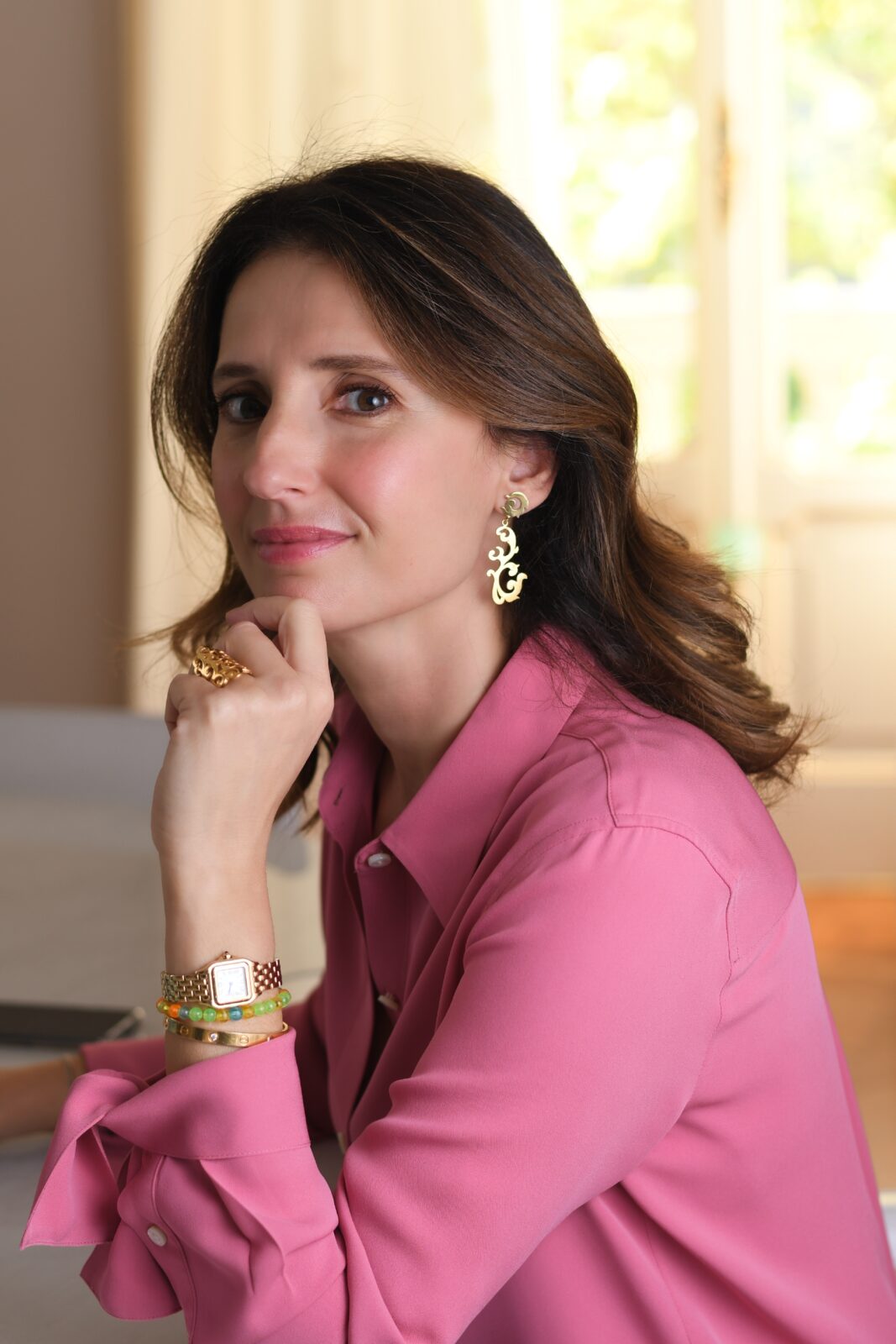 How Bali 1987 was born As often happens, ideas are born by chance. One Saturday morning Mara sends her friend Leila (in the field of jewelry since 1987) the photo of her outfit for the previous evening's dinner: Versace skirt and a set of Leila Bali bracelet and earrings from 12-13 years earlier, in yellow gold and with a pattern that seemed to echo the classic Versace pattern exactly. The caption: "the great classics never set". Hence the inspiration: why not reopen the historical archives that have been closed for years and obtain jewels that have been updated in terms of materials and shapes? Less demanding pieces, even from an economic point of view (times have changed since the 80s and 90s!) But always and strictly handcrafted and made in Italy. Thus, under the stylistic guidance of Leila, Mara founded the new Bali 1987 brand. The Biography of Mara Cividini Entrepreneur in the real estate field for about fifteen years and graduated in architecture, after graduation she spent a few months in Los Angeles and began to approach the world of contemporary art, which she began studying the following year in London at Christie's auction house , refining the sense of beauty and international taste. She is married and mother of two wonderful boys.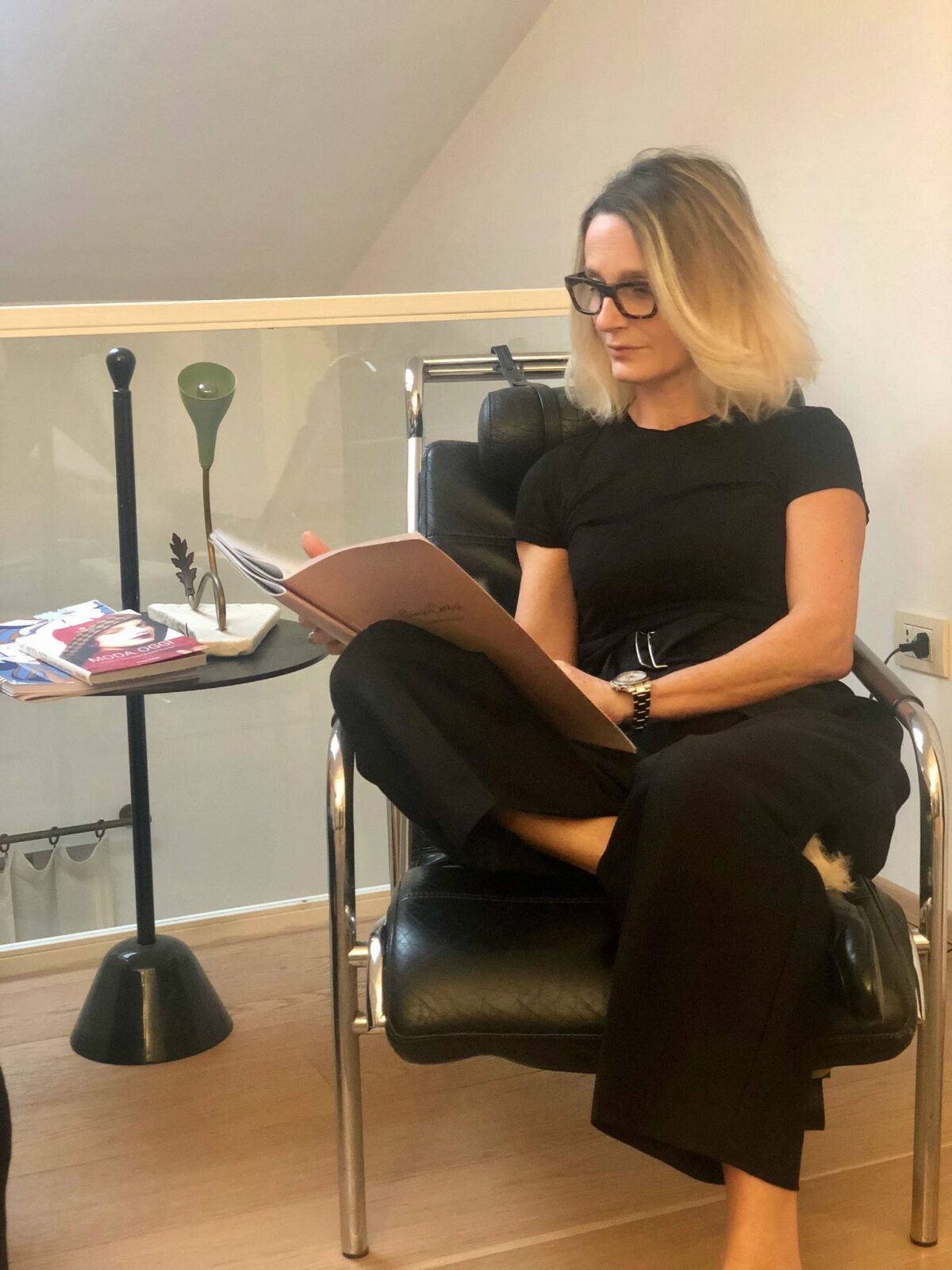 Cinzia has 30 years of experience in the fashion industry as a pattern maker for major brands such as Jenny, Prada and Bally. Appassionate about fashion and with the dream of becoming a designer, in 2019 co-founded her own swimwears brand, Cinzia Cortesi Couture. Pregiated fabrics, minimal lines and a chic-modern style are the winning ingredients of Cinzia Cortesi's swimwears, all rigorously MADE in ITALY!