Our journey to discover women with Myclahttitude continues.
What is it? It is the natural  attitude to positive thinking, to concrete action, to the desire to do well in order to generate the beautiful and the good.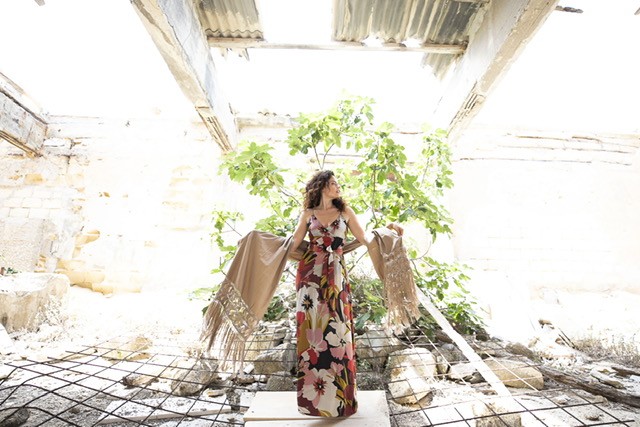 I can't trace the origin of this passion, I think I was born there. The theater was for me a magical and magnetic place, I tried to recreate it everywhere. In second grade I remember writing a text and forcing my classmates to rehearse it during breaks, and then make it a show for the whole school. I remember that the curtain was a sheet from my parents' bed, tied to the coat rack in the classroom. I went to the opera with my grandmother (a true cliché), I felt perfectly at ease in front of that language, and it always seemed to me to be the most complete form of art, the one that most corresponded to the beating of my heart.
2) You travel the world for your work. Is there a place abroad where our opera is most loved and you felt more appreciated?
Opera is perhaps the first true form of export made in Italy. Few people know, but we have been exporting it continuously for 300 years, since our composers were called as court musicians in the most important European monarchies. The official language of opera is Italian, and this means for me to feel at home in every theater where I work, whether I am in Korea, in the United States or around Europe.
Traveling alone, for very long periods, is sometimes a hard test, but it is enough to enter the theater, smell the scent of the stage and feel enveloped and protected by the music, to forget the distance. The work has no boundaries, and allows anyone who wants to listen to it to communicate and tell one's art in a universal way.
3) Do you have a work that you prefer to direct and one you want to work on? Because ?
There are two works that I have not yet encountered on my path and I would like to tell sooner or later. They are Carmen by Bizet and Macbeth by Verdi.
Often in the work, women risk being locked in stereotyped and passive clichés: men who rule, diseases that break youth, jealous fathers and rigid social rules, relegate them to submissive roles at first glance.
Instead, these two works have in common indomitable female protagonists, impossible to circumscribe in a gender stereotype and therefore extremely interesting: they are what in the cinema we would call "villains", women who do not need a man to assert themselves and to truly live existences. uncommon. It never ends well for "the bad guys", but I like them a lot!
4) Intrepidaria is your interesting work in collaboration with Chiara Raggi's Musica di Seta. Do you want to talk about it?
Intrepidaria is a project in which I strongly believe, born in the heart of that extraordinary forge of ideas that is Musica di Seta. It is a podcast of short stories, recited by the talented Sara Galli, and written by me, in which the great artists of the past speak: not only the musicians, but also the painters, the dancers, the patrons. So far, nothing strange, but what distinguishes Intrepidaria is that it is a "false historian", because the stories we tell are wrong, that is, they tell the lives of these great women, as if equal opportunities have always existed, like if art had not been the exclusive terrain of the masculine universe for millennia, with some small incursion of real intrepid, courageous challengers of a world completely declined to the masculine. I often ask myself why it is still important to bring up feminism: as long as we are amazed at the election of a woman to high political office, as long as women die every day killed by men, who consider them objects, there will be a need to talk about feminism and equal opportunities. Unfortunately we don't live in the best of all possible worlds!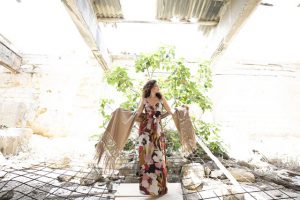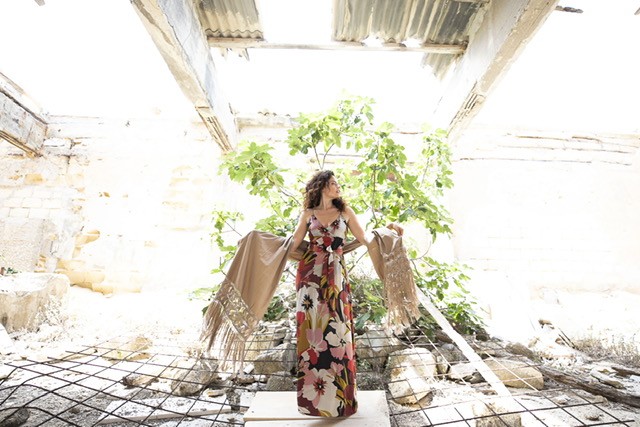 5) The pandemic was a tough time for all entertainment operators. The months of detention, however, gave the strength to you and 3 of your friends and colleagues to create Ginger o '. Tell us.
Ginger O 'is a story of rebirth (like Intrepidaria). Closed theaters were truly a traumatic event for all of us, and we spent months alone at home, wondering how we could react to this emptiness. A weekly video call meeting with long-time friends, has transformed questions into opportunities: together with Anna Maria Sarra, Giuseppina Bridelli and Anna Corvino who are wonderful opera singers, we have combined our passion for fashion with a visceral love for our profession and for the theater. This is how Ginger O 'was born, a clothing brand linked to opera: our Semper Libera line is iconic! dedicated to Traviata, not only for opera lovers, but for all those women who feel free and want to say it with a t-shirt!
6) finally I would like to know what plans do you have for the near future?
The near future tells of a new season of Intrepidaria, dedicated to women who are not artists, but who have another extraordinary feature that unites them!
It tells of a sparkling Christmas present by Ginger O ', which we have been working on for some time and which will arrive precisely to celebrate the brand's first birthday.
It tells of travels and theatrical productions, of Spain, Italy and Australia, of new pages to write and new paths to follow. It is not an easy time for those who do my job, because the uncertainty of Covid has left a difficult void to fill in the careers of all of us, but the greatest resource we have is ourselves.
I leave from myself, every time.