Our journey to discover women with Myclahttitude continues.
What is it? It is the natural  attitude to positive thinking, to concrete action, to the desire to do well in order to generate the beautiful and the good.
Our #Myclahttitude woman of today is Laura Padovani, a presenter, radio speaker and President of a cooperative of services for artists and event organization. She moves naturally from the glitter of her profession to family commitments as a mother and partner without ever giving up a touch of style. We asked her to tell us how her profession has evolved with the advent of social media and some secrets to keep her beautiful smile ready for a new live broadcast every day. Enjoy the reading. Claudia Gatti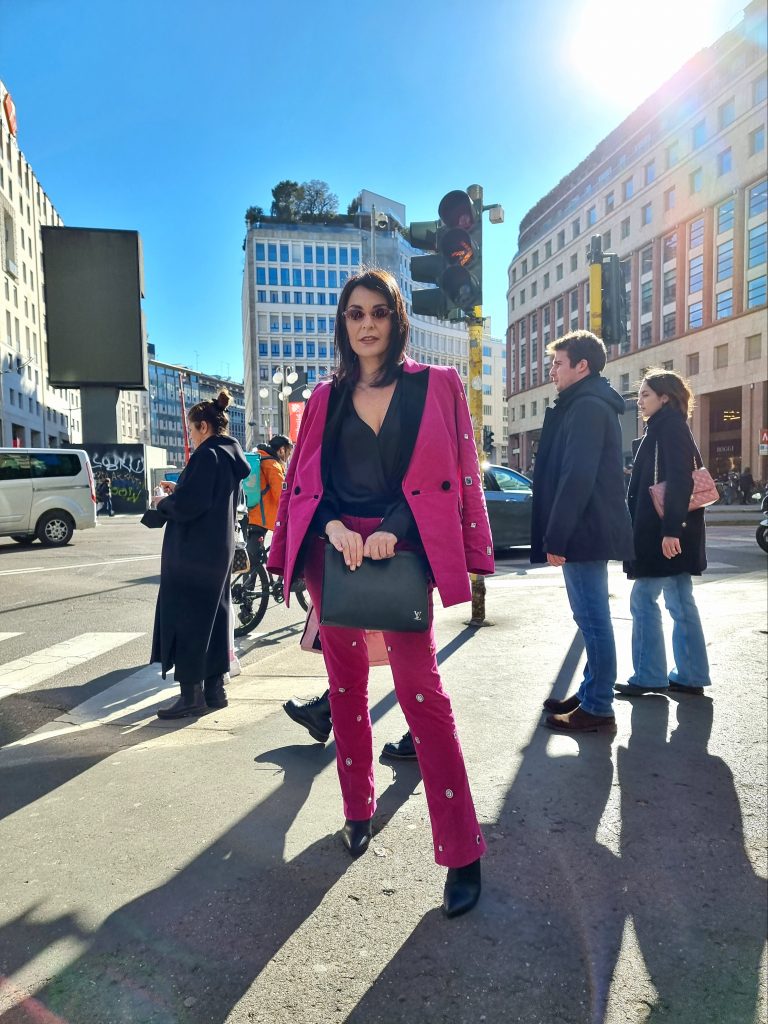 During Milan Fashion week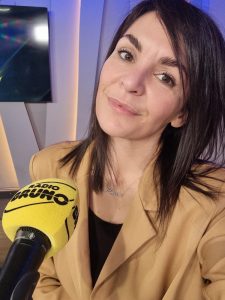 1) Laura hello, as usual, I start with a question that allows our readers to get to know you a little better. Tv, radio, stage are obviously your natural environment. But I would like to know which child was Laura? Can you say you've made your dreams come true? 
Hi Claudia, I start by thanking you for the invitation, I have read the previous interviews and it is an honor to be approached by such prestigious women. I always wanted to do what I do, at 5 I made my family sit in the living room and I started with the "choreography" which was probably just a mixed performance, I did the theme song, I sang, I danced, I recited something, the idea of "Show" has always fascinated me, the idea of creating something that can entertain, entertain makes me happy. No, unfortunately I haven't presented Sanremo yet, haha, this is my secret dream! Apart from Sanremo, I live a full and fulfilling life, I do a job that I love, I am happy and then I have been going to Sanremo for several years as a correspondent for my radio, this year, among other things, dressed in the Clò by Claudia B brand. , of our mutual friend Claudia Bellini. Luckily I do a job that cannot do without fashion, Claudia is now a certainty, she also accompanied me to the New Year's experience on Canale 5 a few months ago, at the New Year's in music.
2) You have been radio speakers of Radio Bruno and Radio Gamma for some time. How has your profession evolved with the advent of social media? Do you enjoy being on live television while hosting your radio show? 
Communication changes, evolves continuously, I think I do a job that cannot be closed to what is around him, a speaker must be informed about all the dynamics, social networks are certainly important for every brand, therefore also for a radio but the difference is knowing how to stand in front of a microphone and not have important numbers on instagram. The idea of being live on TV certainly does not bother me and thanks to this we can reach even more families who choose to keep us as company even at home or in a work activity.
3) As a presenter, but also as a Host of radio programs that are broadcast on TV, you must always have a particular eye on your look. What is never missing in your wardrobe? 
Do you have a garment you are particularly fond of? I tell you the truth, beyond the profession, for me the look is always important, I choose carefully what I wear, even in my free time! Of course I have the opportunity, for work, to wear red carpet clothes, things that don't normally happen (this is one of those sides that I love about my job). In my wardrobe it must never be missing: the blazer, I have one for every season Garment that I particularly love: a sweater "inherited" from my mother, bought it at the age of 30 from a French craftsman, it is obviously handmade and … it changes every year, it always looks different every time I wear it but, above all, I makes me feel as beautiful as my mother.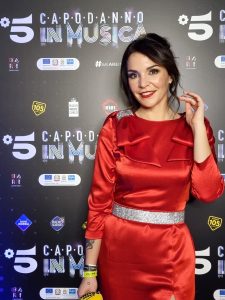 4) In 2008 you won the Miss Mamma Italiana beauty contest. I link to this to ask you if you have a secret to your gorgeous shape and how you so skillfully reconcile your professional and family commitments. 
I too have the gift that most women have (at least those I know): I am the queen of interlocking, running, enduring effort, doing two things together. How do I reconcile life and work? Simple, I'm a superhero like all of us! In general, I apply the formula of "remember to take some time for yourself", I have been practicing dance for more than 20 years, I respect my body and I let my children keep fit.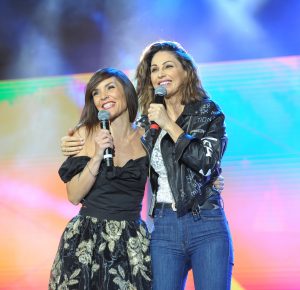 5) You are Faentina, you live in Carpi but your work leads you to travel a lot in Italy. Do you have a place of the heart or a place where you love to take refuge to relax?
My hometown is my place of refuge, Faenza, which still seems to me the most beautiful of all, if only because my family is there 6) finally I ask you what are your future plans for this 2022? It would be nice to take this year home without further upheavals! It seems it will be a summer of "return to life" and I will be busy again this year on the stages of Radio Bruno Estate, concerts in Lombardy, Emilia Romagna and Tuscany. I already have a large number of fashion shows and events in squares and theaters throughout Northern Italy, as always I will add everything to the 2 daily radio broadcasts and, soon, on my return also on TV.