Val di Funes is a small but enchanting valley in South Tyrol that extends from the majestic peaks of the Odle Group – a mountain range with characteristic pointed, almost "needle" profiles – to the vineyards of the Isarco Valley.
Exploring the Val di Funes means immersing yourself in the silence of a largely unspoiled nature surrounded by the beauty of the Dolomites and their rocky peaks. The fairytale woods and scenic trails make this valley the ideal destination for lovers of hiking, mountain biking and horseback riding.
An authentic pearl of the Valley is the Puez-Odle Natural Park, defined as "the history book of the Earth" due to the geological importance and variety of its territory. Here it is possible to find all the types of rocks that make up the Dolomites together with many and different characteristic landscapes: from the limestone plateaus to the pastures, from the majestic rocky walls to the deep gorges and the fairytale woods. One of the most beautiful – and famous – routes in the Val di Funes unfolds in the Odle Park.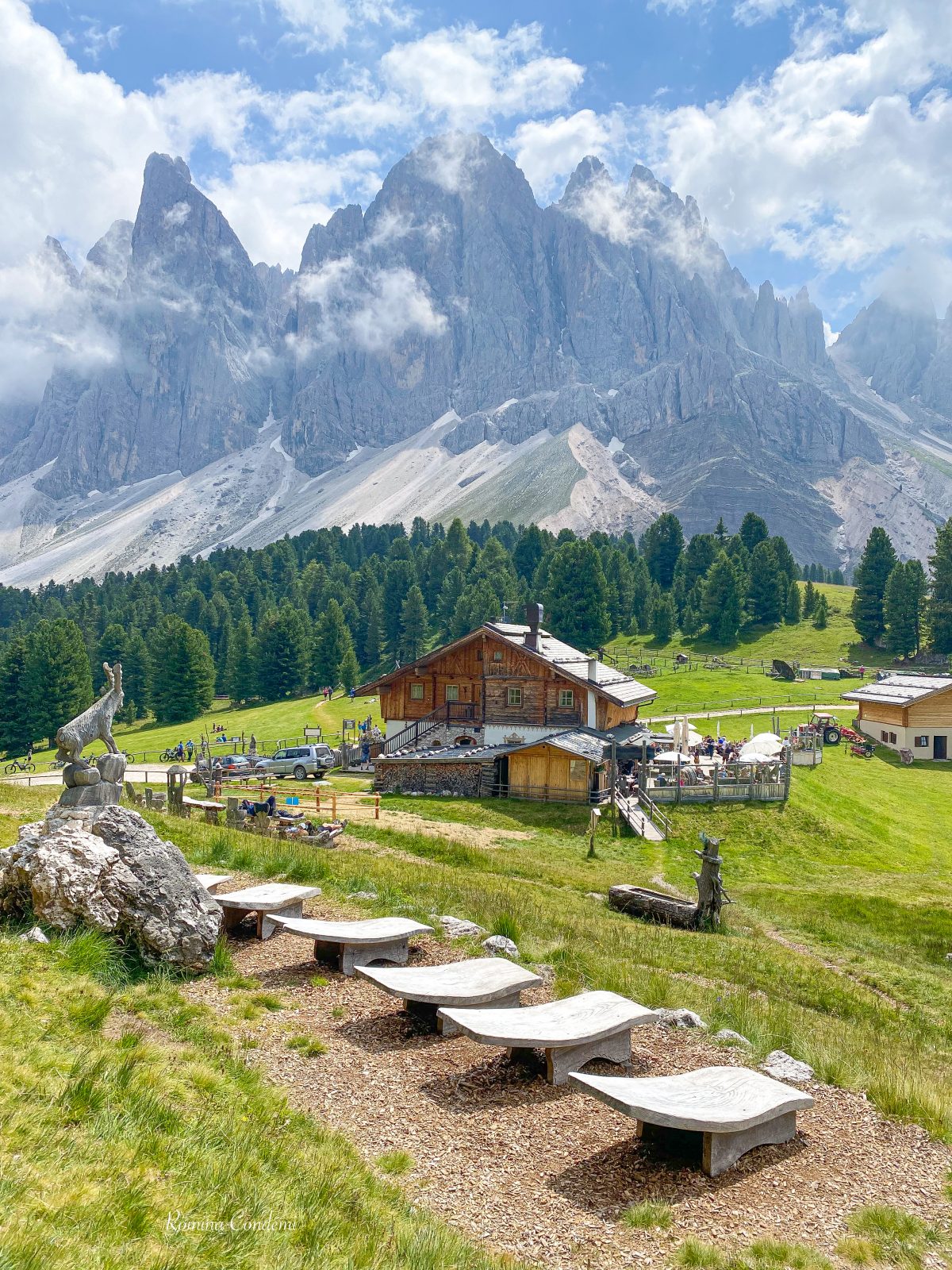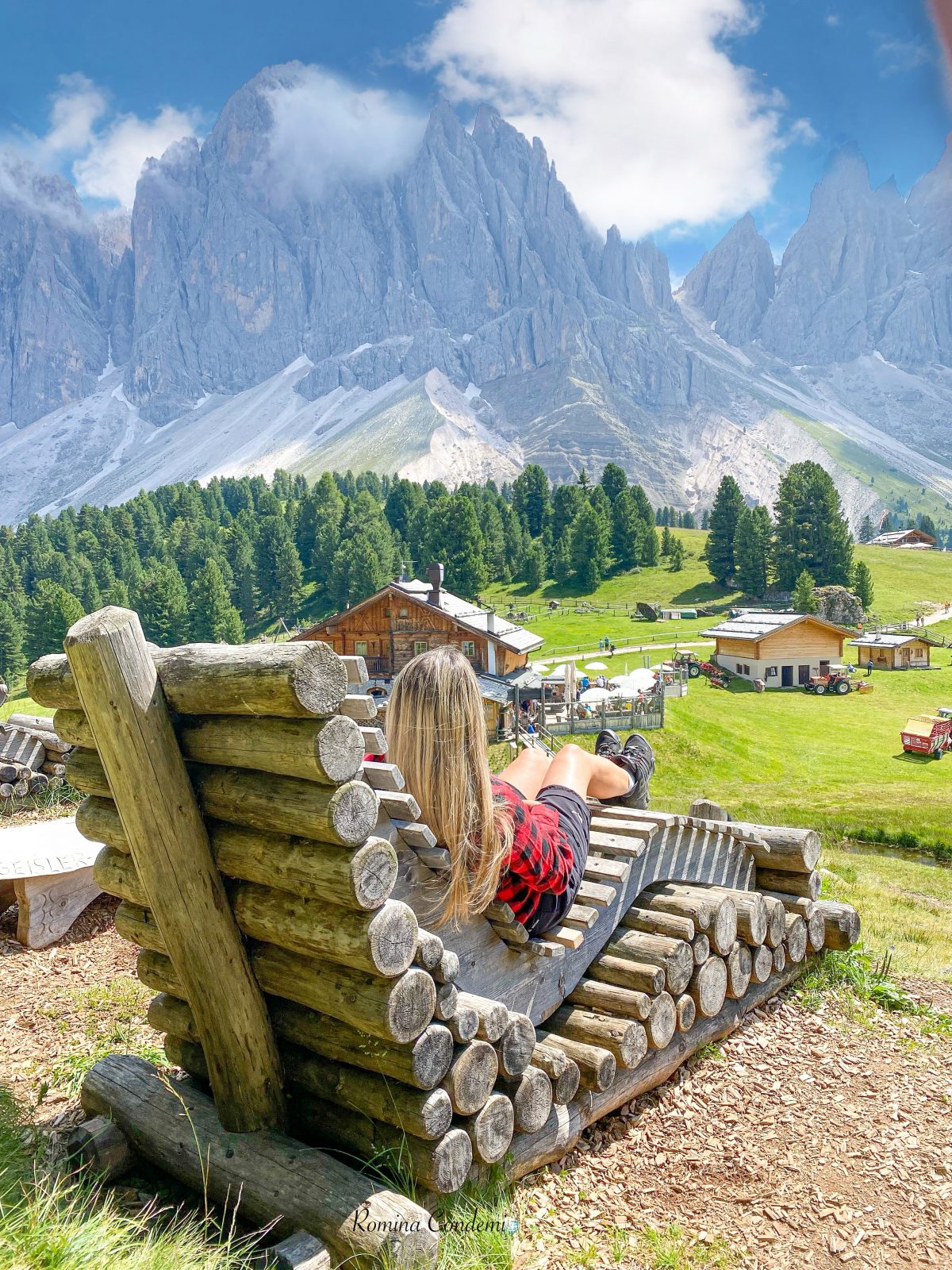 This is the so-called "Path of the Odle" which starts from the Zannes hut and with a walk of 1 hour and 40 minutes allows you to reach the Geisleralm Refuge better known as the "Odle Refuge" Here you can enjoy delicious and also beautiful dishes (highly recommended their cutting board) with a unique view. Behind the refuge a sort of natural cinema has been set up with lots of chairs – deckchairs, small, large, swiveling – on which to sit down to enjoy the incredible spectacle that nature offers to our eyes in tranquility. A photo here is a must!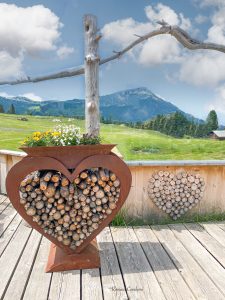 Another iconic place in the Val di Funes is the church of San Giovanni in Ranui: what makes it famous is above all its picturesque position in the meadows of Ranui, with the imposing peaks of the Odle in the background. Built in late Baroque style – it was built in 1744 – the church is part of Maso Ranui, a medieval residence located in the immediate vicinity. A cycle of images on the side walls of the altar and on the external facade is dedicated to the patron saint of the church, St. John of Nepomuk. Other distinctive features of the chapel are the corner tower located on the northeastern side and the typical onion dome topped by a star.