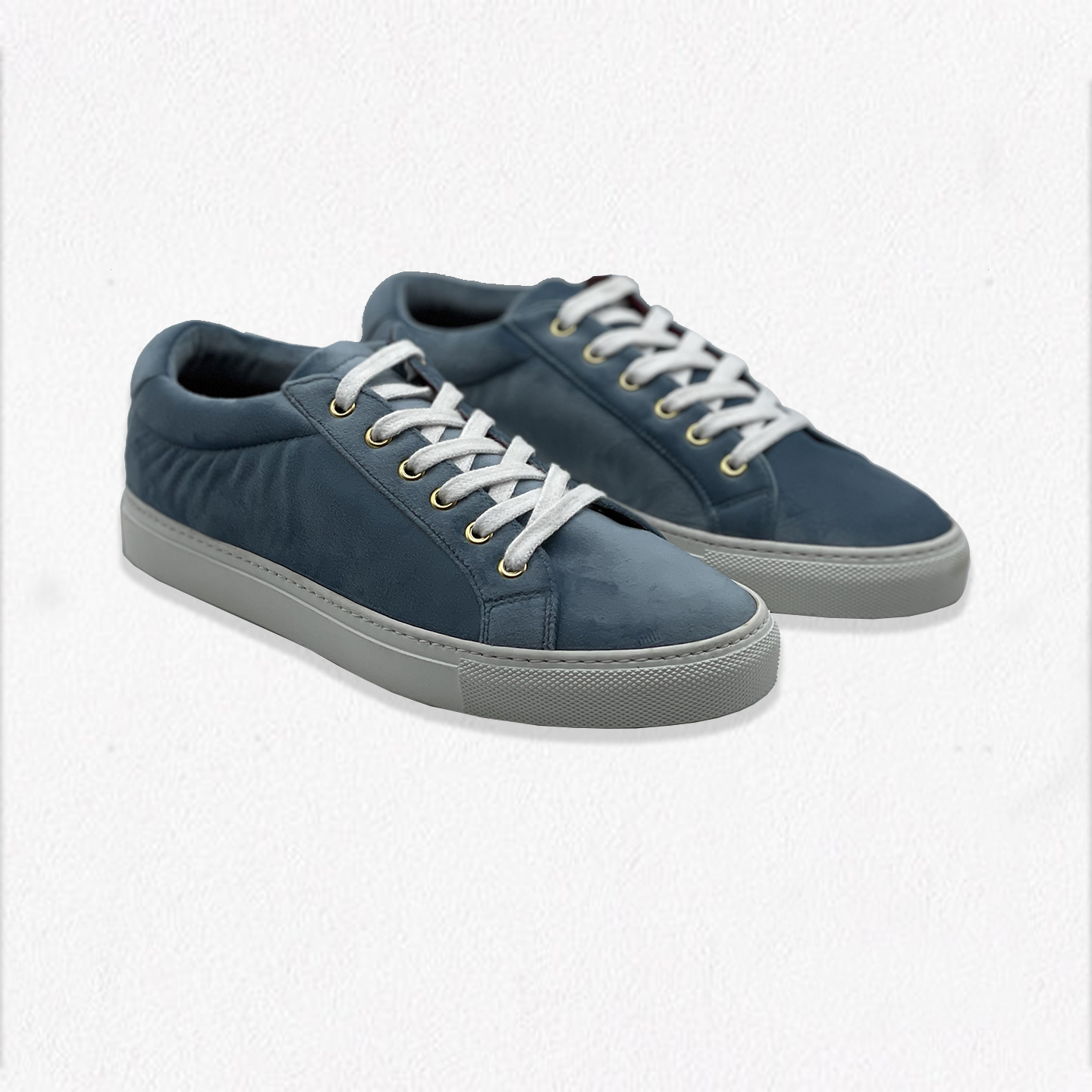 TOUJOURS – SNEAKERS VELVET light blue
€285.00
Velvet is the brand's most sought-after sneakers model. It is a shoe with the most refined materials completely handmade in Italy.
The choice of using velvet gives us the possibility to make the product more precious but above all to play on a wide range of colors and customizations of the same.
The velvet has been treated to be stain resistant and thus allows you to take advantage of the sneakers in all weather conditions.
In the leather insole there is a raised cushion that gives greater comfort while walking. The rubber cassette sole is non-slip. All the stitching is done by hand.