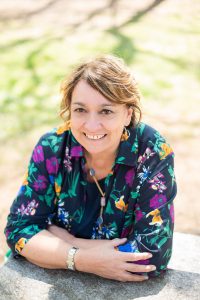 I am Valeria, creator of MANUFACTUM bijoux. The history of MANUFACTUM is that of an unstoppable, irrepressible and inevitable passion. It was born with me, neglected for a long time due to family events, and then forcefully returned to the surface during the lockdown, so much so that it cannot be ignored.
Strange how my life has taken a turn. At a young age i preferred the humanities, but later the "hand making" (hence the name of the brand) prevailed. The experiences in this field have been many: from restoration to furniture decoration, from crochet to tablestyling, from home decor to design, but the common thread has always been characterized by manual skills, combined with love for everything that constitutes adornment, attention to detail and uniqueness.
The path taken in the past has resulted in this reality linked to the creation of bijoux, which fully involves and represents me, as well as allowing me to find a connection with people, to whom i hope to provide particular accessories that enhance their qualities and personality by interpreting their essence.
A job that overwhelms me, but which, moreover, i feel i have to do with responsibility: from finding the material, carefully chosen and tested, to the delivery of the product. Everything in between is inspiration, experimentation, sometimes disappointment but the journey is so fascinating that it certainly deserves to be completed. The feedback received so far is tangible proof. The best one? "Since i bought your necklace i have never removed it"